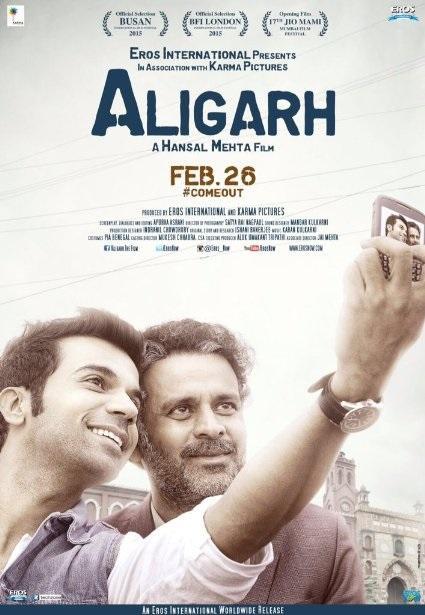 Original Title / Título Original: Aligarh
Script / Guión:
Apurva Asrani (Historia: Ishani Banerjee)
Genre / Género:
Drama, Based on true story /
Drama, Basado en hechos reales
Runtime / Duración:
114 min.
Language / Idioma:
Hindi /
Subtitles Hardcoded / Subtítulos pegados
: Spanish / Español
Cast / Elenco:
ukhesh Arora, Manoj Bajpayee, Balaji Gauri, Sumit Gulati, Dilnaz Irani, Sachin Parikh, K.R. Parmeshwar, Rajkummar Rao
Sinopsis:
Situado en una ciudad de Uttar Pradesh y basada en hechos reales, la trama gira en torno al Dr. Shrinivas Ramachandra Siras que enseñaba marathi en la Universidad Musulmana de Aligarh. Fue despedido de su puesto cátedra de Idiomas Modernos de la India, bajo la acusación de homosexualidad. Una operación encubierta se llevó a cabo por un canal de televisión, que le mostró abrazando a un conductor de rickshaw, en su casa situada en el interior del campus.
Synopsis:
Set in the state of Uttar Pradesh and based on true events, the plot revolves around Dr Shrinivas Ramchandra Siras who taught Marathi at Aligarh Muslim University. He was sacked from his position of Reader and Chair of Modern Indian Languages, on charges of homosexuality. A sting operation was conducted by a TV channel which showed him in an embrace with a rickshaw puller, at his house inside the campus.
Trailer